Click on Ponies Name for More Information

We may be interested in trading for Hay or round pen panels.

Prices are subject to change without notice.

Prices on our website reflect our current asking price and supercede any older listings that may be listed elsewhere.

25% non-refundable deposit required to hold any horse.

No pony or papers will leave until pony is paid for in full.

We accept cash, cashiers check and personal checks (only if personal check clears the bank before the horse leaves). Paypal is accepted but buyer must add 3% to cover fees

We reserve the right to refuse a sale to any party for any reason.

If pony is not picked up within 30 days of sale - board charges will apply, unless other arrangements have been made.

Potential buyer must keep in contact and answer e-mail in a timely manner or we will assume the pony is no longer wanted and have the right to offer it to another interested party.

Mares are sold as exposed to stallion, not confirmed in foal by Vet unless otherwise stated.

Contact Me:  
E-Mail
E-mail is the best way to reach me
.
Phone: 214-641-3146

If you are interested in something that is not listed on the sale page, let me know.

KCS The Kandee Man

"Manny" is a cute little Grulla colt, he will be registered as Half Welsh and is eligible for POA registration as well.  So far he doesn't show any appaloosa characteristics but he could develop them later.  He is a very friendly in your pocket pony and is 3/4 Welsh and 1/4 POA.

1200.00

Pebbles

Pebbles is a two year old bay overo filly.  She is about 38 inches now and I expect her to mature to around 40 inches.  She's going to be a little too small for my program.  She is easy to catch, nothing bothers her, she's at the upper end of the pecking order even with the big ones, just an overall nice little pony.  I've sat my grand niece on her and she just stood there. She is NOT broke to ride as she is just turning two this year but is ready to start.

1200.00

KCS I Kan Dee

Kandi is double registered as Half Welsh and POA.  She is a grulla with a blanket, stands around 12.1 hands tall and is gentle and easy going.  She has just been a broodmare but is young and an in your pocket pony and shouldn't take much to get her going.  She can sell with Manny her 2022 colt listed up top or without him after weaning.  She has been exposed back to a Section A Welsh buckskin splash stallion for a possible 2023 foal.

3500.00 - 3 in 1 package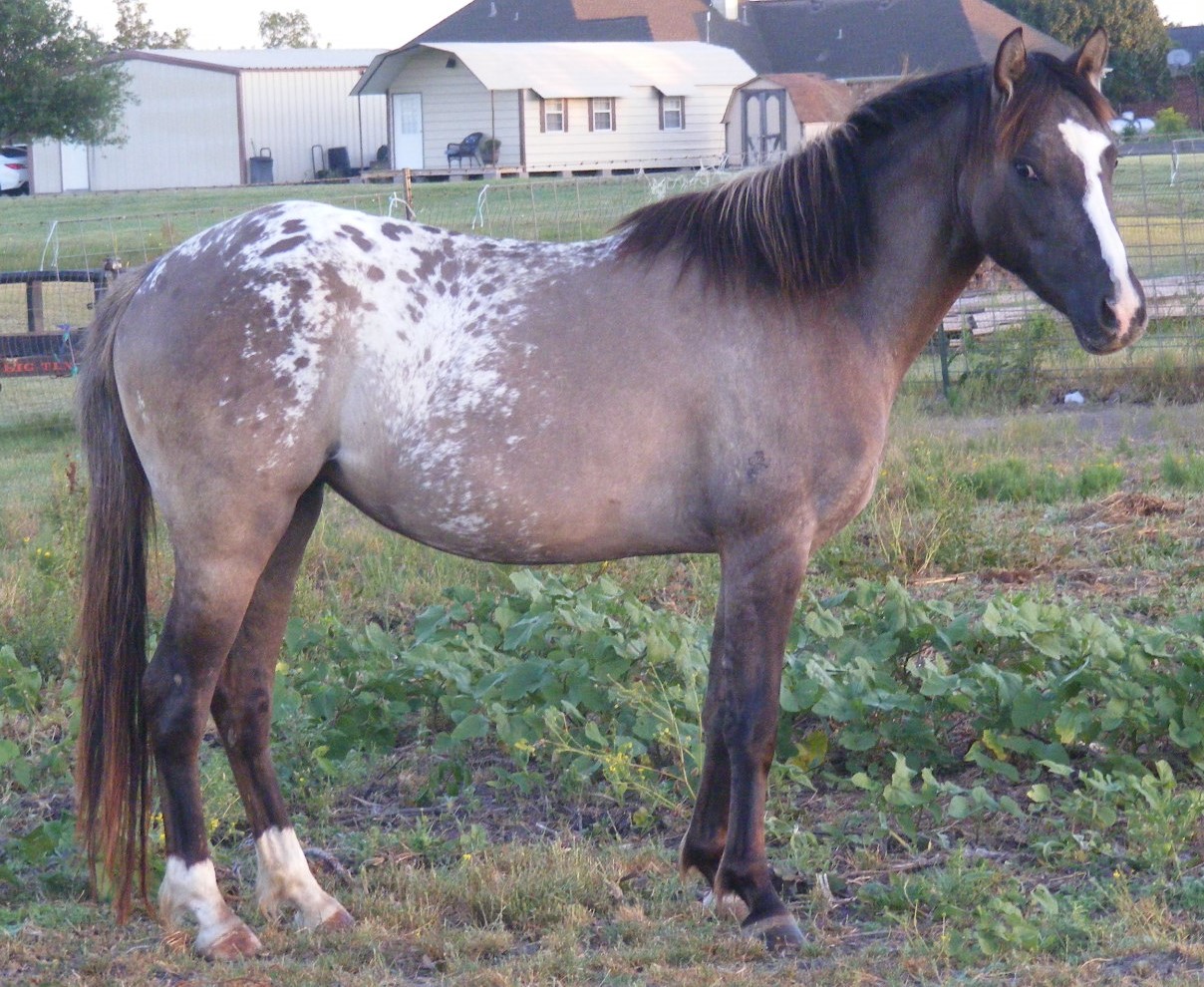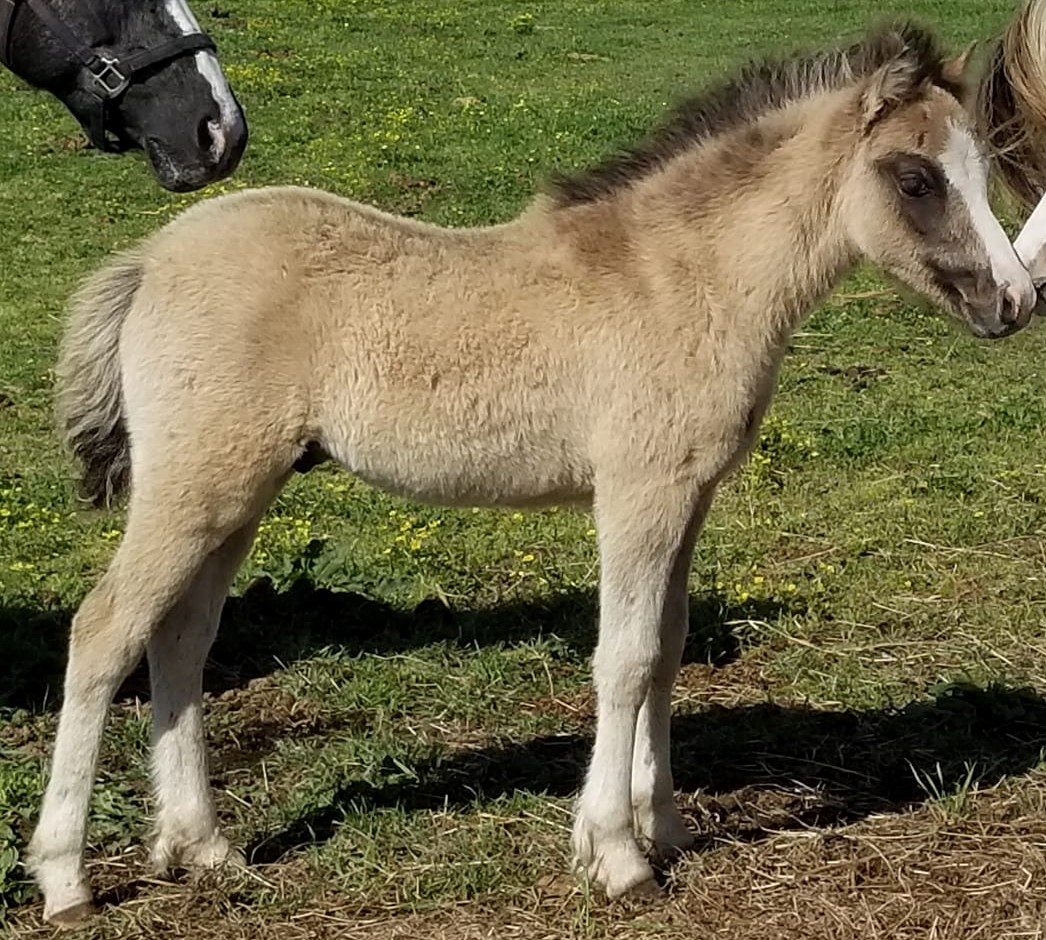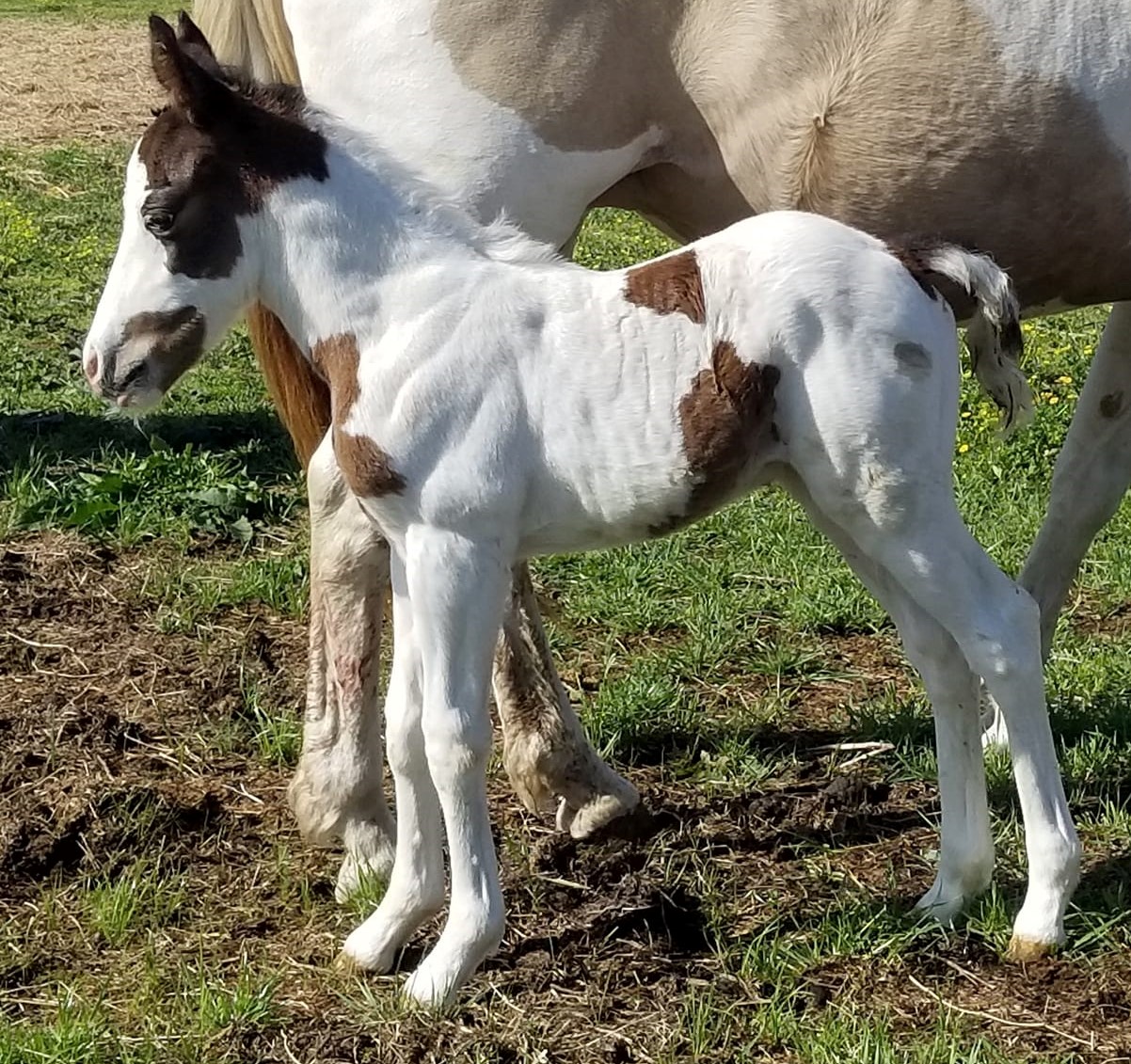 This colt is was foaled 4-24-22 and is out of KCS Chardonney by KCS Kattywampus.  He will be registered as a Quarter Pony and should mature around 13 - 13.2 hands tall and is a bay tovero.  Nice colt, still unfolding, more info soon.