Click on Ponies Name for More Information

We may be interested in trading for Hay or round pen panels.

Prices are subject to change without notice.

Prices on our website reflect our current asking price and supercede any older listings that may be listed elsewhere.

25% non-refundable deposit required to hold any horse.

No pony or papers will leave until pony is paid for in full.

We accept cash, cashiers check and personal checks (only if personal check clears the bank before the horse leaves). Paypal is accepted but buyer must add 3% to cover fees

We reserve the right to refuse a sale to any party for any reason.

If pony is not picked up within 30 days of sale - board charges will apply, unless other arrangements have been made.

Potential buyer must keep in contact and answer e-mail in a timely manner or we will assume the pony is no longer wanted and have the right to offer it to another interested party.

Mares are sold as exposed to stallion, not confirmed in foal by Vet unless otherwise stated.

Contact Me:  
E-Mail
E-mail is the best way to reach me
.
Phone: 214-641-3146

If you are interested in something that is not listed on the sale page, let me know.

Section A Welsh Palomino colt born on April Fools Day that could carry silver.  He is by KCS The Navigator out of KCS Sonata.  This cute little guy has a big blaze and four white feet, he's got nice conformation and a great temperment.  Video on the Facebook page.

1800.00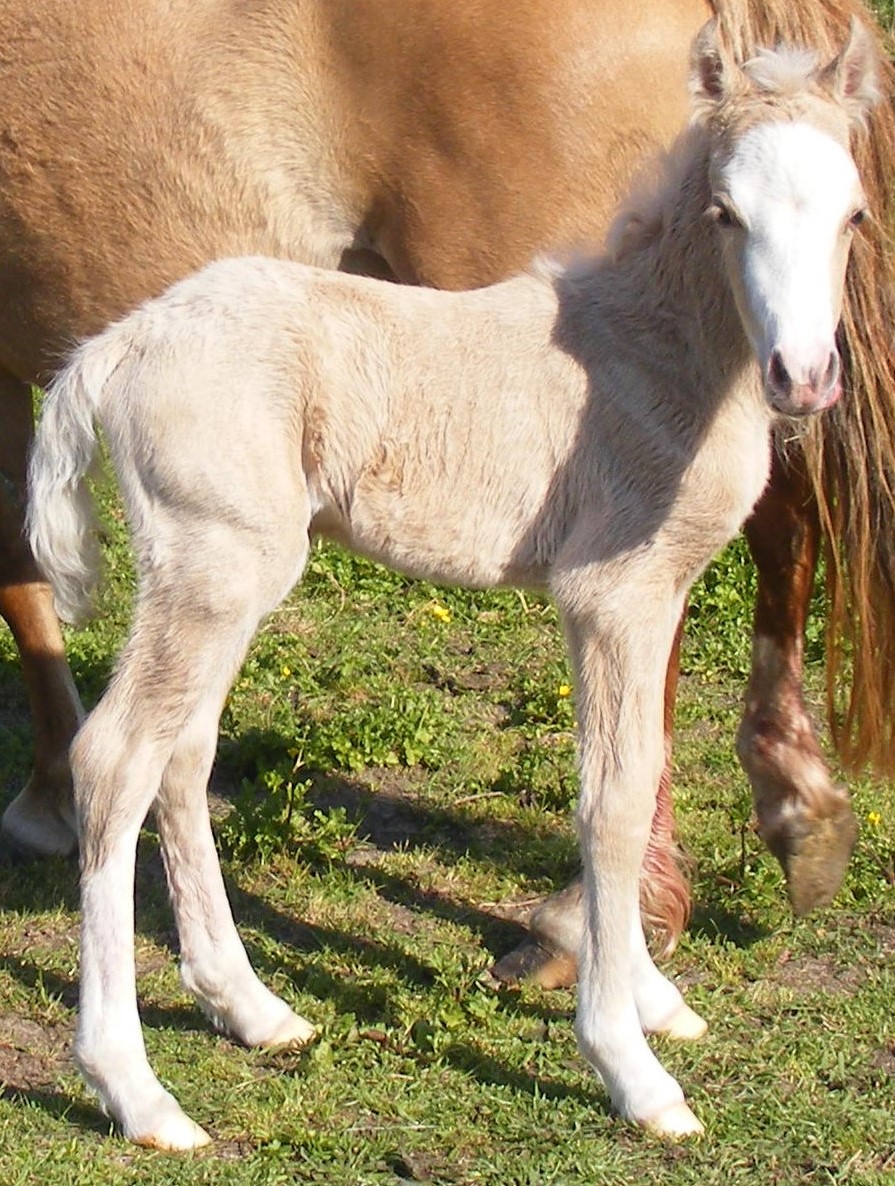 Beautiful Bay Tobiano colt, this beautiful colt is going to be a medium/large pony, with nice conformation and a beautiful head.  He is out of KCS Mystic Melody by KCS Kattywampus and has several half siblings who are excelling in the show ring.

1200.00

Half Welsh red dun tovero filly.  Kissy is a supernice filly that loves attention.  She should mature medium and has nice conformation.  She is tested to carry dun and has two blue eyes to go with her crazy color.

1500.00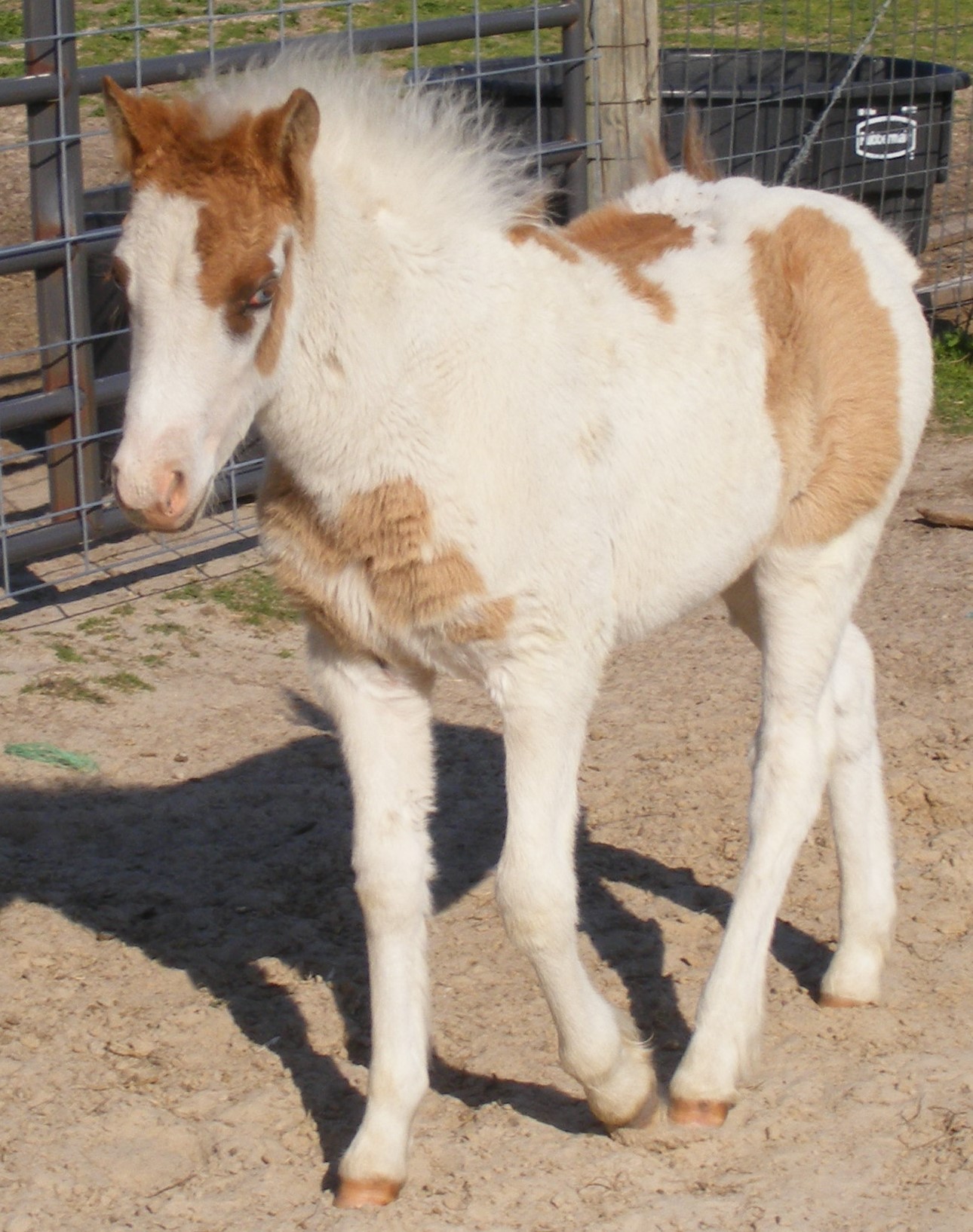 Super nice Section A Welsh yearling filly.  Pansi is gentle and easy to handle.  She is a chestnut roan that is tested to carry the silver gene.  She is out of Bunns Bifrost Traveller by KCS Pompeii.

2000.00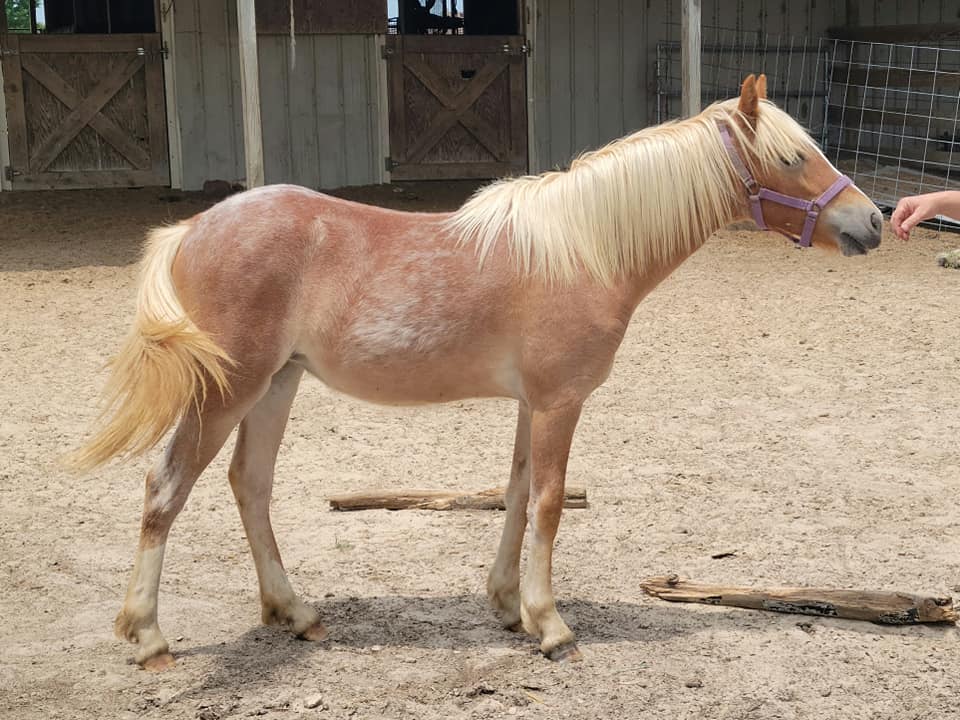 Half Welsh Buckskin Colt - Kooper is a calm sweet little guy that is out of Amy Farrah Fowler by KCS Kattywampus.  Will make an awesome kid pony.

800.00