Click on Ponies Name for More Information

We may be interested in trading for Hay, round pen panels or a gentle well broke mare in the 13.2 - 14 hand range. 

Prices are subject to change without notice.

Prices on our website reflect our current asking price and supercede any older listings that may be listed elsewhere.

25% non-refundable deposit required to hold any horse.

No pony or papers will leave until pony is paid for in full.

We accept cash, cashiers check and personal checks (only if personal check clears the bank before the horse leaves). Paypal is accepted but buyer must add 3% to cover fees

We reserve the right to refuse a sale to any party for any reason.

If pony is not picked up within 30 days of sale - board charges will apply, unless other arrangements have been made.

Potential buyer must keep in contact and answer e-mail in a timely manner or we will assume the pony is no longer wanted and have the right to offer it to another interested party.

Mares are sold as exposed to stallion, not confirmed in foal by Vet unless otherwise stated.

Contact Me:  
E-Mail
E-mail is the best way to reach me
.
Phone: 214-641-3146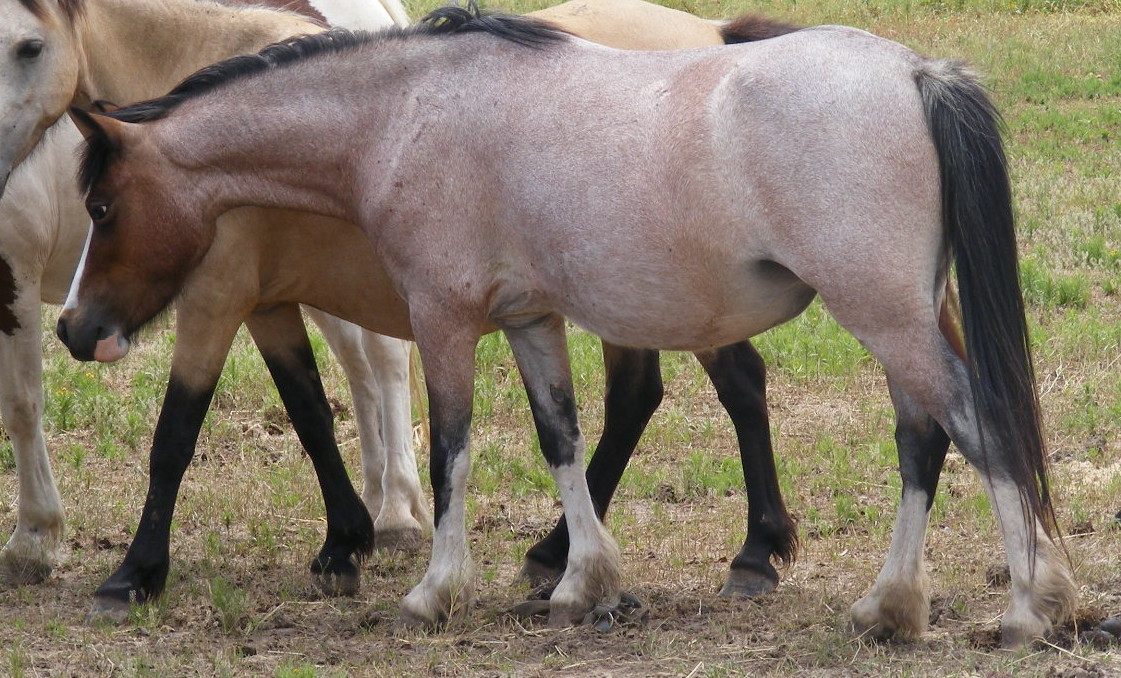 Beautiful bay roan broodmare, daughter of Friars Sooty.  So So is gentle and easy to handle, breeds easily, protective of her foals for the first few days after foaling.  Kalypso foaled a bay with blanket POA/Half Welsh colt that can be offered with her.  She sell exposed to Wile E Coyote a Section A Welsh buckskin for a possible 2018 foal.

2500.00

If you are interested in something that is not listed on the sale page, let me know.

Bay Tobiano Reg. Pinto Pony and Quarter Pony. She is also eligible for Partbred Welsh registration. Large pony filly that should mature around 13 - 14 hands tall.  She is gentle and easy to handle.  Her sire is a Reg. Quarter Horse and Dam is Reg. Half Welsh.

1000.00

Reg. Half/Partbred  Welsh Mares

Reg. Half Welsh Smokey Black Tobiano 3 year old filly.  She is gentle and ready to be trained.  She has been in with a POA stallion off and on this year and may possibly be bred for a 2019 foal.

1000.00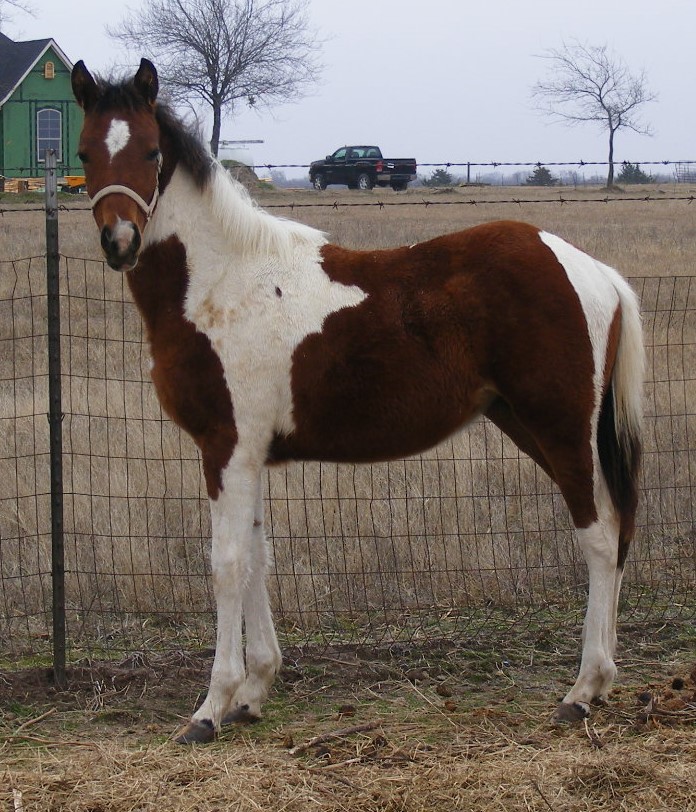 Reg. Quarter Pony Colt - This guy is black with a nice blanket (looks like he is going to spot out all over) and has one blue eye and probably carries the splash gene.  He will mature around 12.2 - 13 hands tall.  His sire is a POA and his dam a Reg. Pinto Pony.  He will be available after weaning, a deposit will hold him.

600.00 obo

Section A Chestnut mare that carries the Silver gene.  She has had two foals both of which carries the silver gene.  She sells exposed to a Section A Welsh buckskin stallion for a purebred foal next year. 

This mare was not handled for the first several years of her life and therefore is not a people pony.  She is not a mare for the inexperienced, not a mean bone in her body but requires someone that knows how to handle horses.  She will not be caught in the pasture but will come in the barn and can be caught in a stall with patience.  Getting better every time but you have to go slow, no rushing this mare or she will climb out of the stall.  She is halter broke, easy to worm, ok with you handling her foals after a few days.  I'm probably making her sound worse than she is but I don't want her going to the wrong home.

She will be available after her 2018 foal is weaned.

1500.00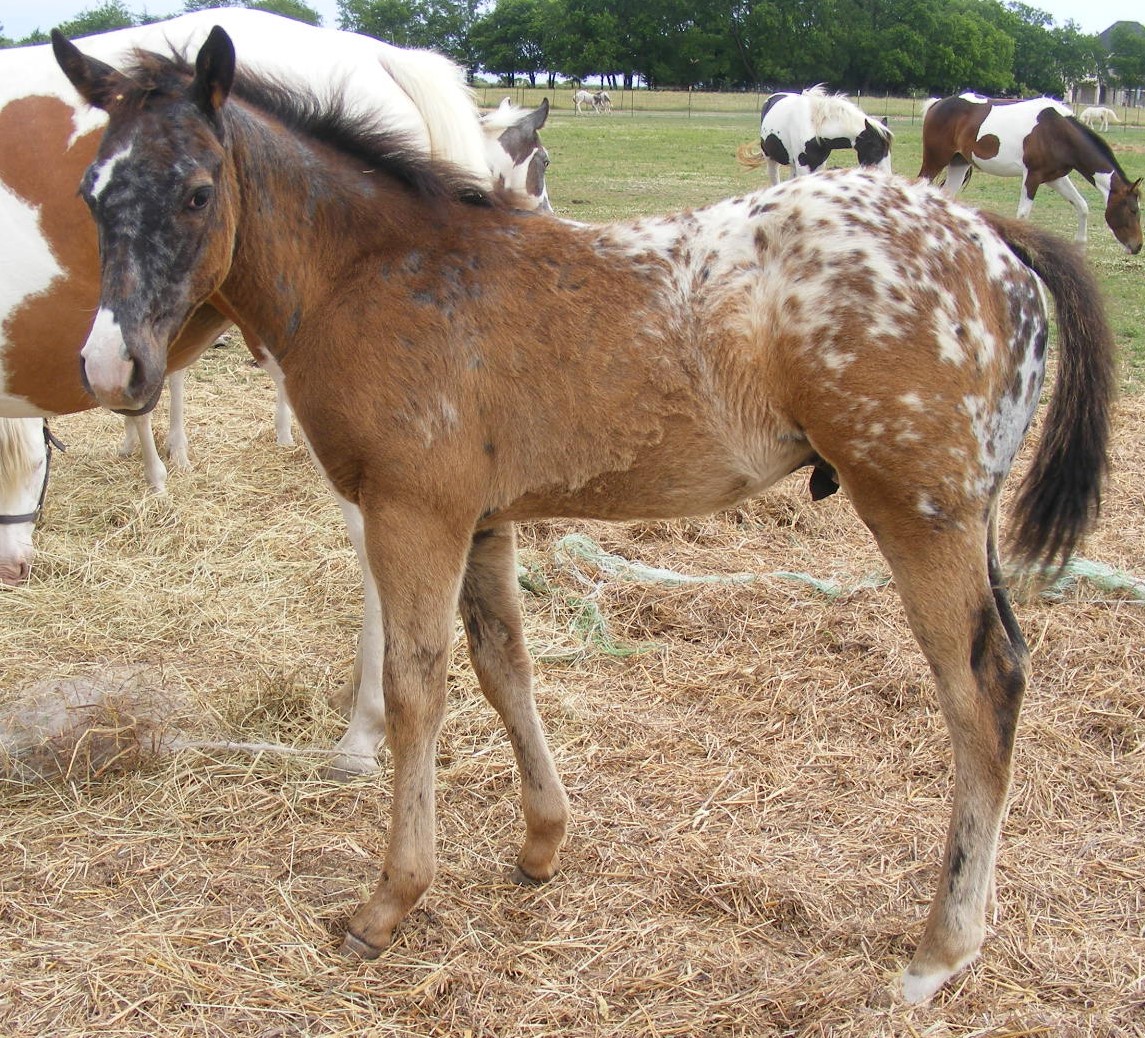 KCS Cocoa Bean

Reg. Quarter Pony Colt - This guy is bay with a big blanket.  He will mature around 12.2 hands tall and should be nice and thick.  His sire is a Reg. POA and his dam a Reg. Paint Pony.

400.00 obo

Bay Filly

Reg. POA and Half Welsh - Beautiful filly, she carries a LP gene for appy but doesn't show any characteristics yet but should develop some over time.  She should mature around 12 hands.

1000.00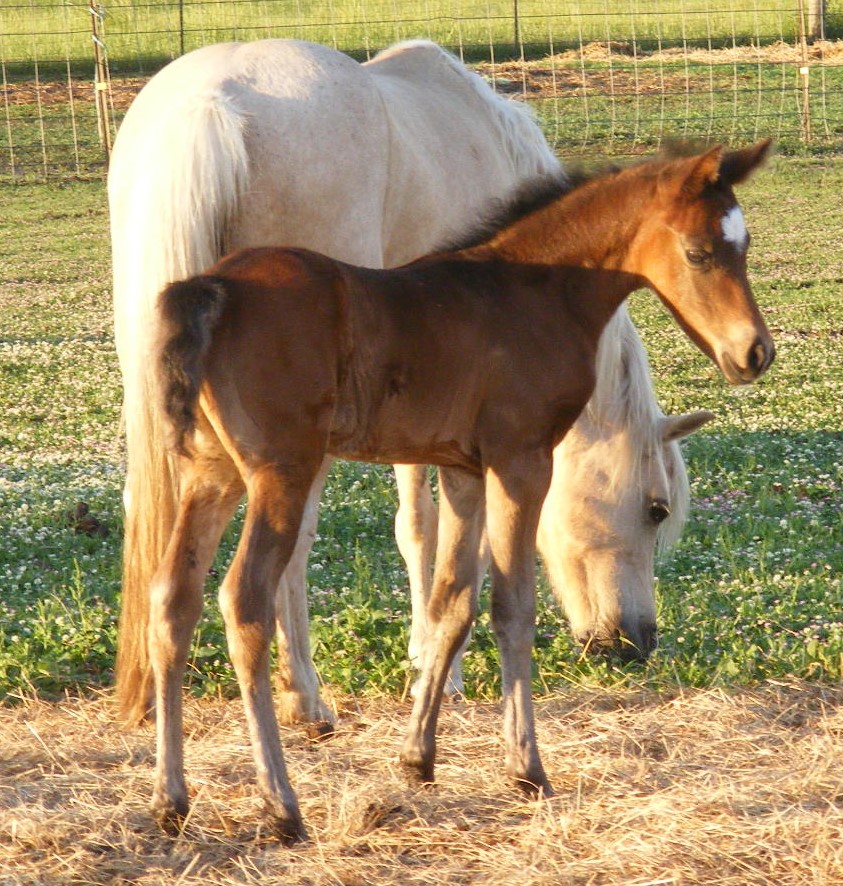 Reg. Half Welsh dun tobiano broodmare.  She is very gentle and would make a nice kid pony.  Bitsy has a red dun half POA colt at her side and he can sell with her.  She sells exposed to a Reg. Pinto Pony stallion for a possible 2019 foal that will be eligible for Pinto and Partbred Welsh registration.

1200.00