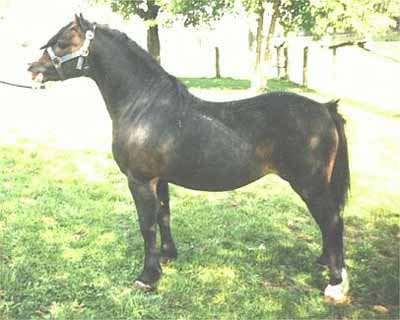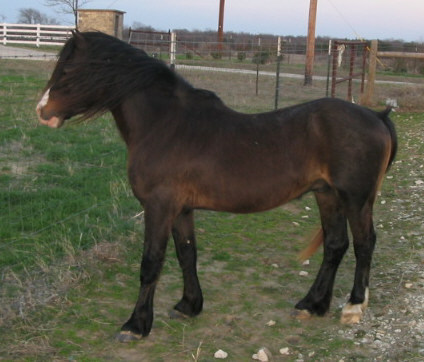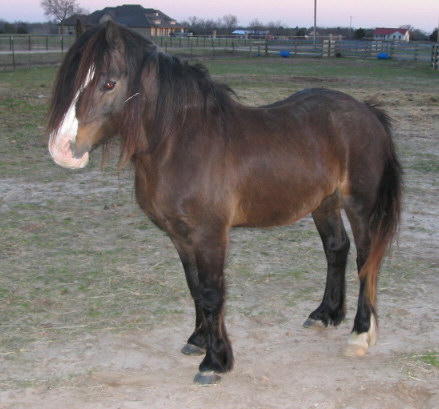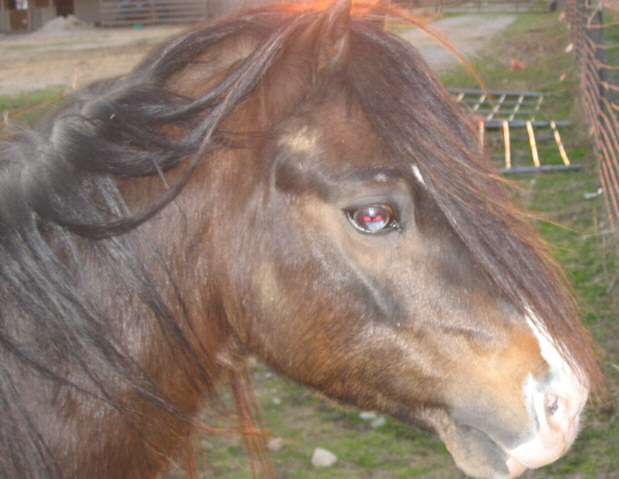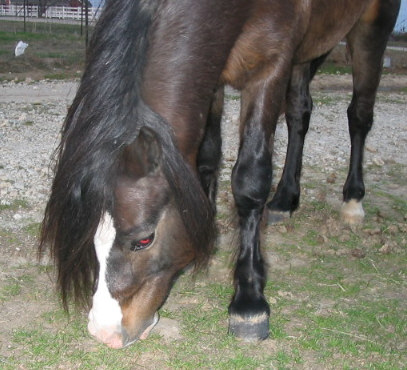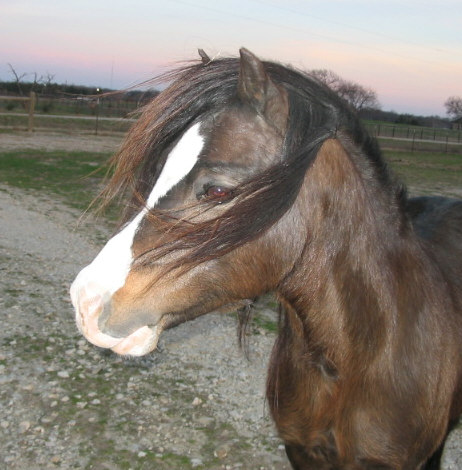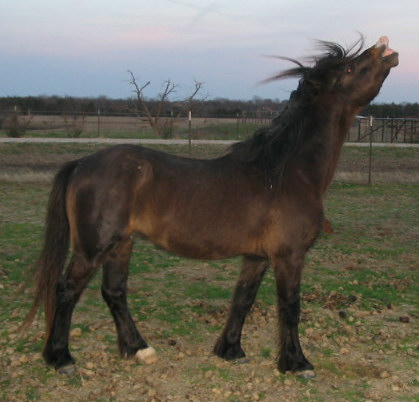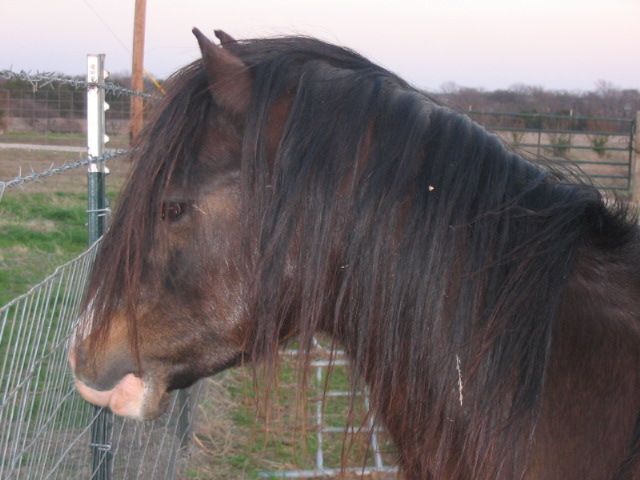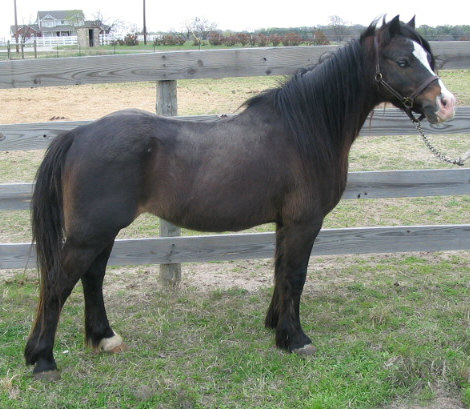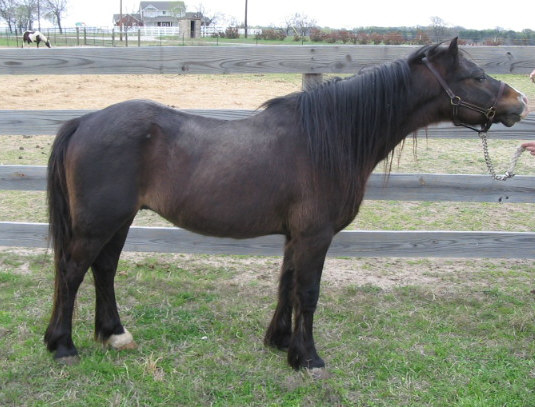 This was taken when Jinx was younger

UPDATE:  Jinx became very ill a few weeks after we brought him home.  He had some underlying health problems that we think were brought out from the stress of the move and being in a new home.  It was a struggle and we almost lost him a few times but he has pulled through and is doing better now.  He is improving daily but the Vet says that he will never be the same and will probably never be able to sire any more foals.  He now hangs out with a couple of the smaller mares and seems happy.  The Buchoks from the
Cherub Ranch
, where we purchased Jinx were extremely generous and gave us one of Jinx's sons (
Cherub Hymn
) to replace him.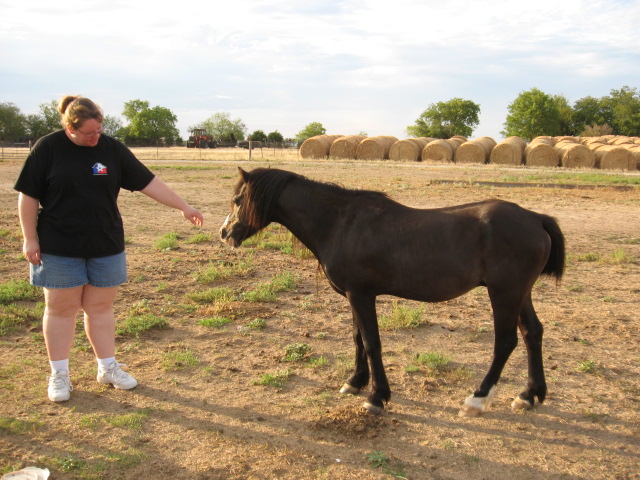 Here's a picture of Jinx (and my friend Amanda) taken 8-12-06, he has gained back a lot of weight and seems to be doing well.  Hopefully he'll keep on improving but with his severe heart murmur and other health issues, it's a day to day battle.  He seems to be feeling pretty good and will even trot around a little for us now.  He doesn't pay any attention to the girls, but likes to hang with the babies.

8-20-06  He's getting there.....slowly

9-14-06  Jinx had a relapse, he fought hard but had to be euthanized.  We will miss him.